Features
Translate your speech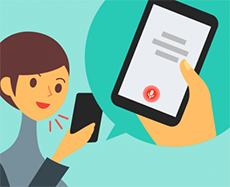 Speak to "VoiceTra" and translate your spoken words into different languages.
User-friendly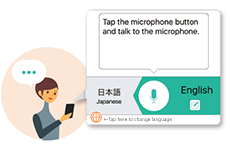 Simple and easy to use. Help messages will also assist you on how to use the app.
Check the translation results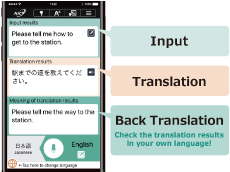 The translation results are translated back into your own language and will be displayed at the bottom as "Back translation".
This allows you to check whether what you have input is being delivered with the intended meaning.
Supported languages (31 languages)
VoiceTra translates between 31 languages.(Includes dialects of Chinese and Portuguese.)
Languages from Japanese to Brazilian Portuguese listed below are the main focus of research.
Speech input (19 languages supported)
Auto-detect (10 languages supported)
Speech output (17 languages supported)
Japanese

English

Chinese(Simplified)

Chinese(Traditional)

Korean

Thai

French

Indonesian

Vietnamese

Spanish

Myanmar

Filipino

Brazilian Portuguese

Arabic

Italian

Urdu

Dutch

Khmer

Sinhala

Danish

German

Turkish

Nepali

Hungarian

Hindi

Polish

Portuguese

Malay

Mongolian

Lao

Russian
Free Download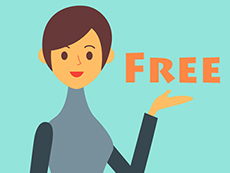 VoiceTra is a free app. You can enjoy communicating with people around the world.
*Data communication via the Internet is required to use the app and users are responsible for the fees incurred.