Report Errors
This application utilizes speech recognition, machine translation, and speech synthesis technologies developed by the National Institute of Information and Communications Technology (NICT).
Please report any errors found in "Speech recognition results," "Translation results," "Back translation results," and "Speech synthesis results." Your report will help us improve the app's performance and accuracy.
Report error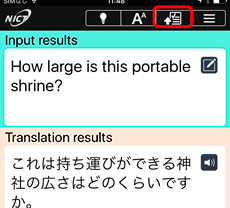 Tap

in the top menu.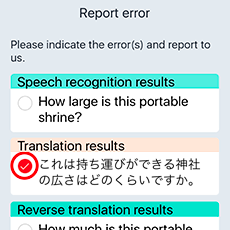 Check the item(s) that contain(s) the error(s).
In this example, the expression in the "Translation results" is incorrect. Tap the "Translation results" field.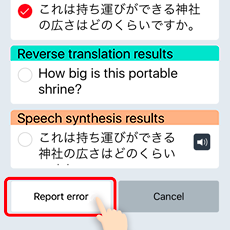 Thank you for your cooperation.